2016-2017 Graduate Catalog
[ARCHIVED CATALOG]
2016-2017 Graduate Catalog
---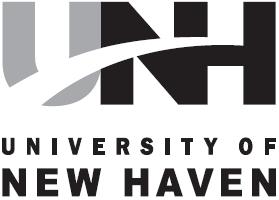 University of New Haven
Graduate School Catalog
2016-2017
 

Main Number

203.932.7000 or 1.800.DIAL.UNH

Graduate Admissions

203.932.7440 or
1.800.DIAL.UNH, ext. 7440
Email: gradinfo@newhaven.edu
Fax: 203.932.7137

Financial Aid

203.932.7315 or 1.800.DIAL.UNH, ext. 7315
Fax: 203.931.6050
Email: financialaid@newhaven.edu

Health Services

203.932.7079 or 1.800.DIAL.UNH, ext. 7079
Fax: 203.931.6090
Disability Services (Voice/TDD): 203.932.7332

Campus Police

203-932-7014

Website
This catalog supersedes all previous bulletins, catalogs, and brochures published by the University of New Haven Graduate School, and describes academic programs to be offered beginning in Fall 2016. Graduate students admitted to the University for the Fall of 2016 and thereafter are bound by the regulations published in this catalog.
The University of New Haven is committed to affirmative action and to a policy that provides for equal opportunity in employment, advancement, admission, educational opportunity, and administration of financial aid to all persons on the basis of individual merit. This policy is administered without regard to race, color, national or ethnic origin, age, gender, gender identity, religion, sexual orientation, or disabilities not related to performance. It is the policy of the University of New Haven not to discriminate on the basis of gender in its admissions, educational programs, activities, or employment policies, as required by Title IX of the 1972 Educational Amendments. The University is authorized under federal law to enroll nonimmigrant alien students.
Inquiries regarding nondiscrimination, affirmative action, equal opportunity, and Title IX may be directed to the University's Equal Opportunity/Affirmative Action officer at 300 Boston Post Road, West Haven, CT 06516; phone 203.932.7265. Persons who have special needs requiring accommodation should notify the University's Disabilities Services and Resources Office at Voice/TDD number 203.932.7332.
Every effort has been made to ensure that the information contained in this publication is accurate and current as of the date of publication; however, the University cannot be held responsible for typographical errors or omissions that may have occurred. Changes made subsequent to the date of publication can be found on the University's website.
Volume XXXIIII, No. 11, August 2016
University of New Haven, 300 Boston Post Road, West Haven, CT, 06516. Postage paid at New Haven, CT, publication number USPS 423-410. Postmaster: Please send Form 3579 to the Postmaster, University of New Haven, P.O. Box 9605, New Haven, CT 06535-0605.
The University reserves the right to make, at any time, whatever changes it deems necessary in admission requirements, fees, charges, tuition, policies, regulations, and academic programs prior to the start of any class, term, semester, trimester, or session. All such changes are effective at such times as the proper authorities determine and may apply not only to prospective students but also to those already enrolled in the University.
---